Home
Welcome to Our Class!!
Thanks for stopping by our class website. This is the place to find any info that has to do with our classroom this year. Just click on the links to the right for whatever you are looking for. And be on the lookout for more pages as we go through the year.
I look forward to meeting everyone and getting this year up and going!
School: Creekview Elementary School Room #304
School Phone: 281-357-3070
School Email: reddishannstrang@tomballisd.net
Snack Sign-Up

- If you'd like to participate in the classroom snack, please sign up below.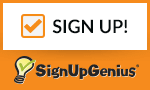 Parent Conferences -

If you would like to schedule a parent conference, please use the button below to find a day and time that works for you. Looking forward to sharing all the great things about your student!!

Arrrrgh!
We are getting ready for Pirate Week in 1st grade! Can you help us? Please use the Sign Up link below to send in some items to make our adventure filled with treasure!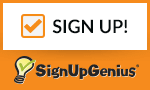 Just a quick HELLO to tell you how much I miss you!!
Posts
1st Grade Teachers Say Hello
Parent Night (Pt. 1)
Parent Night (Pt. 2)
The Night Before First Grade